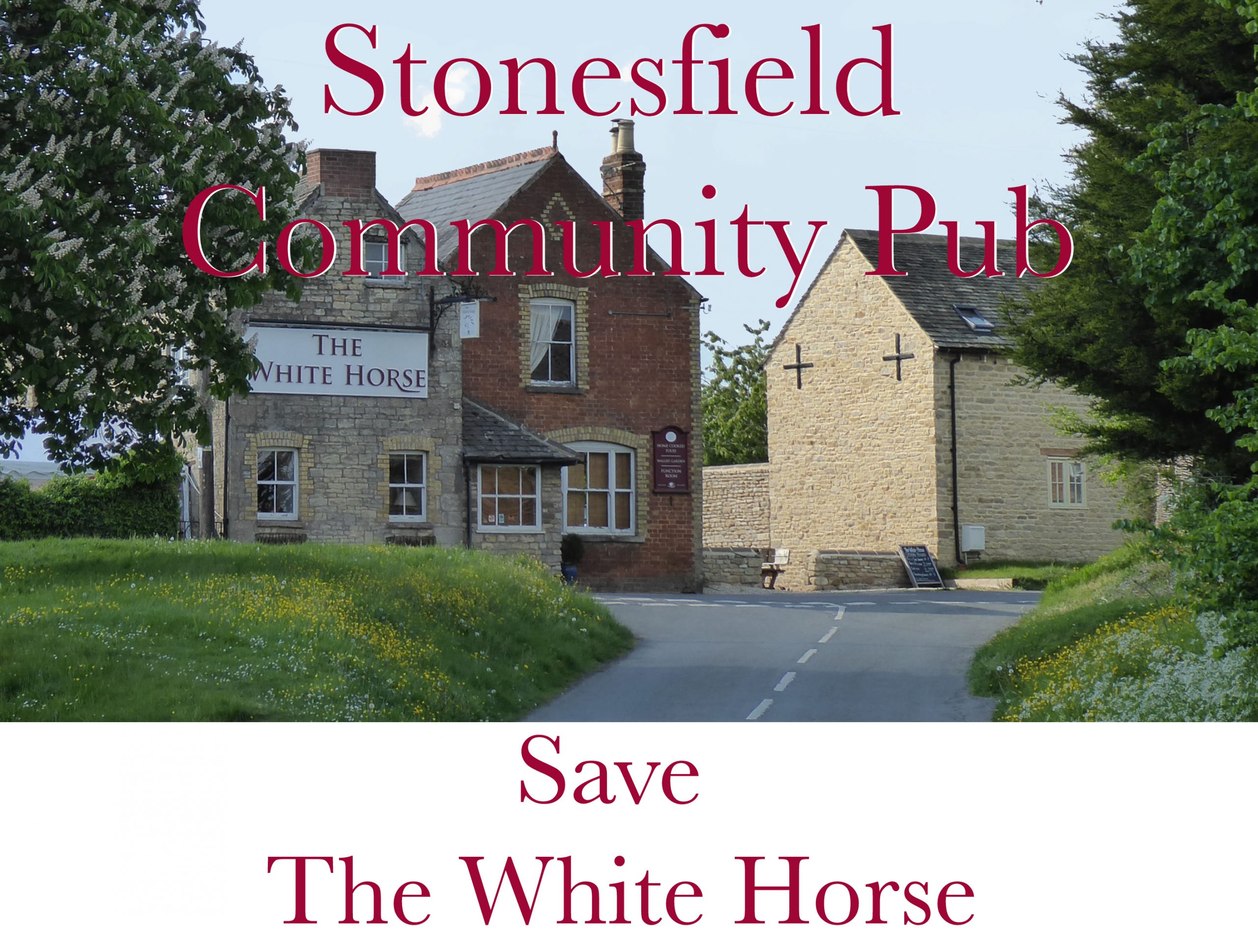 The White Horse, Stonesfield is currently closed but hopefully not for long.
Stonesfield Community Pub was formed to save The White Horse, the last pub in Stonesfield, Oxfordshire.
Here you will find the latest information on the work being done by Stonesfield Community Pub.
Buy our T-shirts or Douglas Rudlin's 'Inns, Taverns, and Beerhouses of Stonesfield'.
All proceeds going to the campaign.
Hopefully you will also give us support in any way you can.
Please register so we know you are interested in saving The White Horse.
You can also find out more on our Facebook and Instagram pages – use logos (at bottom of page) for links.
Your information will only be used to keep you informed of activities at The White Horse and progress of Stonesfield Community Pub.
Stonesfield Community Pub, Stonesfield, Oxfordshire, OX29 8QQ
info@whitehorsestonesfield.com